WELCOME TO DR. MOVER!
We offer the most technologically advanced moving software in the moving and storage industry! We will take your moving company to the next level and completely streamline your whole company's operation to save time and money. Customize the many features of the software to fit your business structure. If you have been in business for a long time you clearly have a model that works, so why reinvent the wheel if you do not need to? By using the powerful software tools that Dr. Mover gives your moving company, you will be able to see every aspect at a click of a button. Jump to sales and see booking limits, or look at a daily calendar to see today's jobs. Glance at the overview and see all storage availability and occupancy. Find customers from any point in time to see their complete move history events. Allow your customers to update their own items list and customer information, or observe returned surveys to know the customer's thoughts about their move experience. Enable employee settings to enhance your accounting personnel to work easier with less mistakes. Get Dr. Mover software in your corner now, and get the total company visibility you have always wanted!
Using Dr. Mover will also reduce your carbon footprint in the world and help you "Go Green" because printing is virtually eliminated! In this day and age we want to do the best for our planet resources and environment. Generate Email campaigns to catch your client's attention while saving money on paper and ink. Have your customers utilize Dr. Mover's electronic signature feature to digitally sign their paperwork and thus removing the need for them to print and fax.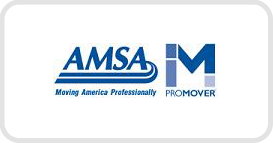 We have different products and pricing solutions to support any sized company from a one truck one employee mover to a huge sized moving company or van line where seeing your whole fleet and operations in real-time is mandatory. The Dr. Mover Tariff Management software is provided for companies that are only looking for tariff publication and the ability to document tariff changes. If tracking warehouse supplies, supply usage, truck materials, and when to order more stock is important to your company then the Dr. Mover Inventory control is right for you. Are you a small to medium sized moving company that needs an affordable, and sturdy moving software yet easy to use? Then the Dr. Mover Standard Edition is what you need. For medium to very large moving and storage companies that demand on-line payments, automatic estimates, extensive fleet dispatching and tracking, automated payroll, intricate CRM, integration with accounting software, and in-depth reporting company wide, then the Dr. Mover Corporate Edition is what you have been dreaming of.
Here at Dr. Mover we offer the best support in the moving industry ensuring that each company is trained and guided to getting the best performance out of the software. We invite you to see a live demonstration of Dr. Mover so you can see first hand the capabilities and flexibilities that the software offers. We are confident that once you see what our software offers and can deliver, that you will not be happy with any other moving software!